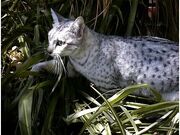 Description
Edit
Emerald is a dappled grey she-cat like her daughter, Lily.
Personality
Edit
Emerald is stern and is determined to make Lily act like a lady.Sometimes it makes Lily unhappy,but in the end she solves the problems set up by Emerald.
Heart's Desire
Edit
Heart's Trials
Edit
Heart's Battles
Edit
Family Tree
Edit
Ad blocker interference detected!
Wikia is a free-to-use site that makes money from advertising. We have a modified experience for viewers using ad blockers

Wikia is not accessible if you've made further modifications. Remove the custom ad blocker rule(s) and the page will load as expected.