Description
Edit
Silver Tower is the home to the royal family of the third kingdom.The current family includes Coal,Emerald,Lily Rose,Apple,Pebble,and Ripple.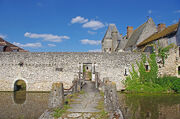 Silver Tower was built after the fall of the great king at the time of the Warrior Knights,which caused the forming of the Rogue Circle.The first king of the third kingdom owned the castle and it has been in use ever since.
Ad blocker interference detected!
Wikia is a free-to-use site that makes money from advertising. We have a modified experience for viewers using ad blockers

Wikia is not accessible if you've made further modifications. Remove the custom ad blocker rule(s) and the page will load as expected.